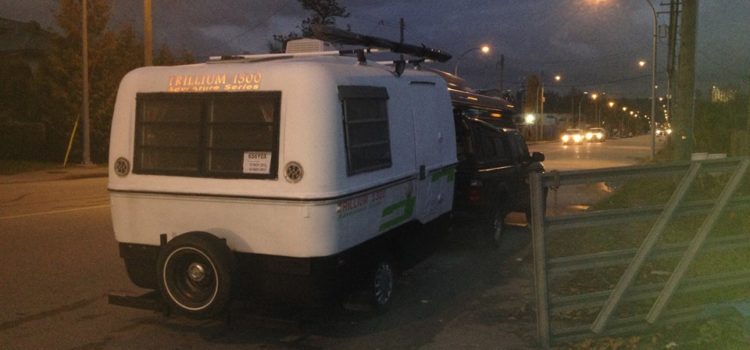 I don't usually repost these 'share memories' from Facebook, but this one of my little trillium trailer got me. I thought I'd share a few personal tales of the journey with you all and dip into some ol' fashioned blogging.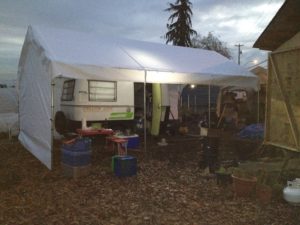 All things considered, seven years is not a long time, but to me it feels like an era has past. I bought this little temporary trailer- home during the early years of deciding to make a full-life-time-and-a-half-go of farming and finding it too difficult to live in my tool shed anymore. This farming gig of mine started with nothing, but a boost from having finished paying off my student loans, a supportive boss during my part-time-farming days at UBC, my mother who seems to see the potential in me much more clearly than I, the support of many friends including Greg Scutt who taught me so many skills in building, electrical, systems planning and thinking, and helped lift many a heavy thing (and much more too long to list here), the many amazing volunteers and staff through the years willing to work for little or simply their enthusiasm for experience, being physical and outside, learning and getting their hands dirty, and of course all of you that indulge in the fine products of this vast love of labour. I would not be here today without the support of all of you that show up to the farmers market regularly and sign up for a CSA with our farm.
Each year my home and farm set-up gets a little better and the business grows and flourishes towards becoming more and more resilient. And the fruits and vegetables are more and better too.
In 2015 I purchased a tiny house and sold the trillium trailer (much thanks to Farm Folk City Folk and Vancity for the zero-interest loan to be paid off in May 2018!) and for the first time could shower and cook in my home. Imagine that feeling you get after a long trip of being in the wilderness for days or weeks or a season or years…and coming home to take your first shower and lie in a bed that is not also your convertible eating table. Not having to shower at the community centre meant my yoga regime fell apart a little, but I could actually spread all my limbs out a little easier in my own home now anyway.
As many of you know I have since moved to Glen Valley Organic Farm Co-op in Abbotsford, BC. This community has been tremendous to the continual growth of my life, home and business. Of course, with growth comes more expenses, leases and the team gets bigger. My mother joined the farm almost exactly one year ago and we each have a small home to live in with all the amenities!  Damn I have a dishwasher in my house and my mom has laundry!! 🙂 …and Earth Apple now houses apprentices in the tiny house each year!
I am excited for all the apprentices to join in the season this year (Tara Staples has started already, Romain Gilbert starts next week and Greg Kamphuis in May!). I hope that the skills and lessons I have learned through the years will aid newbies in the field and in business towards a smoother journey than the one I experienced. It hasn't been easy is an understatement. I've devoted everything I have inside me, heart, soul, skin, muscles, tears, laughter, joy and sorrow, so much so that I actually felt inside out at times. I do believe in my heart of hearts though that it was and is all worthwhile with how far we (the farm and I and everyone along the way) have come and the potential it has to boost other farmers forward into the future.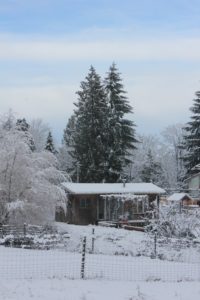 I hope you enjoyed this story of mine. For years I have had the intention of sharing more with folks about the daily grind and seasonal ins and outs of this little big farm-life, but have found the hours in the day too short.  Perhaps Sunday morning free-style, no editing, writing will become a new ritual. We shall see.
Farm-life Reminiscence: Finding home