Community Shared Agriculture 
SIGN UP TODAY FOR A SEASON OF FRESH ORGANIC VEGETABLES IN THE YEAR OF THE RED CHICKEN/ ROOSTER!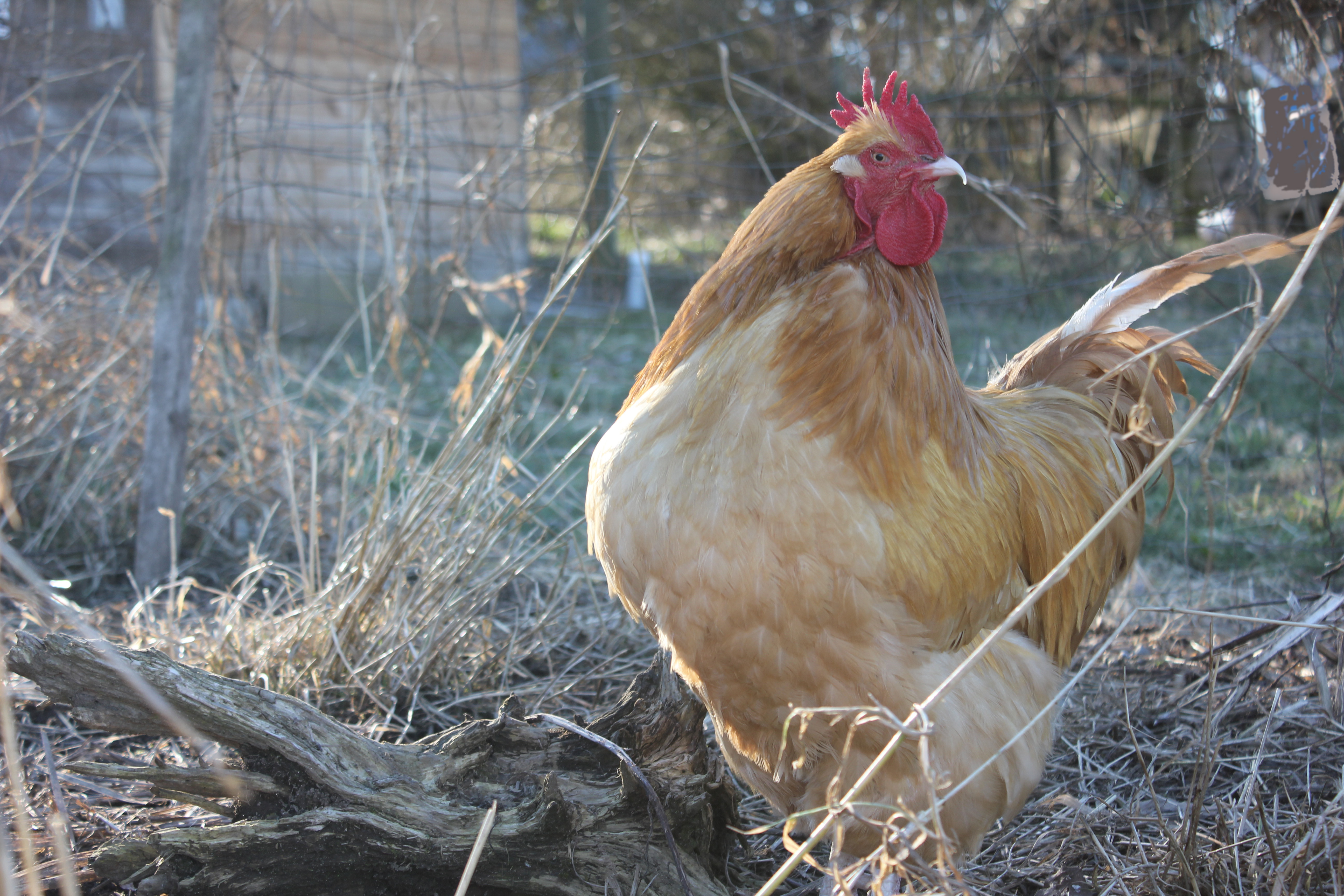 Harvest Box Program
Community Shared Agriculture (CSA) is a type of farm program that recognizes the importance of the relationship between producer and consumer and is based on the understanding that operating a small-scale sustainable farm is a community-oriented endeavour.  Both farmer and consumer share responsibility in both the benefits (fresh, local, healthy and ethically grown produce) and risks (bad weather, illness, pests) that are inherently involved in the practice of organic farming.  The consumer gives the farmer one easy payment in the spring when the biggest expenses (leases, seed, fertilizer, equipment maintenance/repair, rentals, tilling, etc) are incurred by the farmer and the CSA member benefits from a weekly supply of the freshest and tastiest produce throughout the growing season.
We've heard over and over again from CSA members that they love this program, because it encourages a well-rounded diet full of vegetables, encourages them to be creative and often leads to more socializing with friends so they can share the bounty and show off their new culinary skills!  Please note that the CSA is not a bulk buyers club, however get on our list to hear updates about bulk buying opportunities (tomatoes, blueberries, pickling cucumbers, potatoes).
Here are your options for 2017
Note that the price goes down when you choose the extended season (option #3 below) of Summer & Fall  you sign up as an early bird.  Actual dates will depend on your pick up location.
Summer Box $540 | Payment due June 1, 2017
Summer & Fall Box Combo $840 | Payment due June 1, 2017
Fall Box (Sept to Nov) $315 | 9 weeks | Payment due September 1, 2017
Add-On Egg Share (1 doz/wk): Summer $80 | Fall $50 | Summer/Fall Combo $130..(+cost of box)
New! Winter Preparedness Box (Dec 2) $375 | 1 week | Payment due October 1, 2017
New! Holiday Vegetables Dinner Box (Dec 16th)  $45| 1 week | Payment due December 1, 2017

See bottom of page before FAQ section regarding our new boxes.
The contents of each box changes almost weekly and thus it is difficult to declare exactly what the value is for one box.  Some weeks it falls around $30 and others around $40 worth.  There are approximately 7-10 items/week (mostly vegetables and occasionally some fruit).  The weeks vary in the types of produce, amounts and value depending on what is in season, but overall (pending no large pest issues or weather problems) you save more then you would if you just shopped at the farmers market for the same items.  See below for what you can expect in each month.
Too many veggies for you? Consider sharing with housemates or a neighbour by alternating weeks or splitting the box up each week.  This way you can also share pick-up duties!

How it works:
CSA Agreement and Payment

This program only works if you are able to make the pick up each week and/or can arrange to have someone else pick up on your behalf and/or cancel your box with two days notice (there are no refunds).  To sign up and participate in the program you will be required to read the CSA Agreement and agree to the terms.  Payment can then be made by cash (in person), cheque or email transfer.  We prefer email transfer as it is the easiest to track, but your bank may charge you an additional $1.50 or so.
2017 Timeline
We find that about 75% of members don't want the veggies to stop coming and thus continue on as members into the cooler/rainy months when they are inside, cozy and craving home cooked meals. So plan ahead now and save!
Summer Harvest Box:  Week of Jun 12 to Week of Sep 18
Fall Harvest Box: Week of Sep 25 to Week of Nov 20
Winter Preparedness Box: Dec 16 at Vancouver Farmers Market or Dec 17 from Glen Valley
Holiday Box: Dec 16 and Dec 17
Pick-up Locations and Days
Each week you will pick up your tote of lovingly harvested organic fruit/veg from one of the designated pick up depots. You must bring your own bags or box and unload the goodies onsite (leaving the rubbermaid tote behind).
Vancouver:
PASTURE TO PLATE, 1420 Commercial Dr Vancouver | Saturday 5-7pm to Sunday 10:30am-6pm
VANCOUVER FARMERS MARKET (note that if you sign up for a summer/fall box your market location switches in November)

Trout Lake, Saturdays 9:00am to 2:00pm [June to October]
Riley Park, Saturdays 10:00am to 2:00pm [June to October] *Note 1st pick up at Trout Lake
Nat Bailey Stadium, Saturdays 10:00am to 2:00pm [November to December]
South Burnaby:
OLD EARTH APPLE FARM SITE, 4952 Byrne Rd | Saturdays & Sundays
Port Moody:
MEATCRAFT URBAN BUTCHERY, 114 Moody Street Port Moody | Sundays 9am-6pm
Langley:
DEB'S HOUSE, Langley (sign up for address) | Day of week TBD (will either be Wednesday late afternoon/and Thursday all day OR Sunday am and all day)
Abbotsford:
GLEN VALLEY ORGANIC FARM CO-OP, 8550 Bradner Rd. Abbotsford | Saturdays and Sundays 9am to 6pm (note you receive a $15 discount for picking up from the farm!)
Sign-up
To sign up, follow the link and enter your information. To complete sign up, we require that you read and complete the CSA Agreement form for 2017 as well. Click on image below to sign up:


Earth Apple Organic Farm SEASONAL AVAILABILITY
June:  Peas/ Spinach/ Salad Greens/ Arugula/ Green Onions/  Kale/ Radish/ Salad Turnips/ Choi/ Fennel Bulb/ Rhubarb/ Kohlrabi
July to August: New Potatoes/ Blueberries/ String Beans/ Spinach/ Salad Greens/ Beets/ Carrots/ Garlic Scapes/ Green Onions/ Kale/ Radish/ Swiss Chard/ Tomato/ Cucumber/ Sweet Peppers/ Eggplant/ Summer Squash/ Broccoli/ Cabbage/ Basil/ Cilantro/ Parsley/ Sweet Corn/ Fennel Bulb
September to October: Potatoes/ Garlic/ Carrots/ Cabbage/ Romano Beans/  Spinach/ Lettuce/ Beets/ Carrots/ Leeks/ Onions/ Kale/ Radish/ Swiss Chard/ Tomato/ Cucumber/ Sweet Peppers/ Broccoli/ Cauliflower/Rutabaga/ Summer Squash/ Winter Squash/ Cabbage/ Fennel Bulb/ Cilantro/ Parsley
October to November: Potatoes/ Garlic/ Onions/ Carrots/ Beets/ Cabbage/ Baby greens/ Kale/ Radish/ Turnip/ Rutabaga/ Broccoli/ Winter Squash/ Brussel Sprouts/ Cilantro/
*Please note that some vegetables are in season for a long periods of time, such as summer squash, kale & beans. Thus you will see them in you box multiple times (or throughout the season as is the case with kale). Be ready to find creative and delicious ways to keep your recipes and meal ideas fresh and fun!
Winter Preparedness Box: This box contains all the storage veggies and some dried shelling beans for your cooking delight over the winter season.  The contents will vary depending on how the season goes, but would contain 100+lbs of assorted vegetables that store well, including: potatoes, onions, carrots, beets, turnips, rutabaga cabbage, winter squash, parsnips, celeriac and dried shelling beans.  You must have room that is cool (3-11 deg celsisus) for all the root veggies and dry space for your winter squash and beans.
Holiday Vegetables Dinner Box:  You can sign up for one of these hearty vegetable boxes for pick up at our last Vancouver farmers market of the 2017 season or at any of our CSA pick up locations in preparation for holiday cooking.  The contents will vary depending on how the season goes, but would contain 30+lbs of assorted vegetables, including: Potatoes, carrots, beets, onions, shallots, celeriac, rutabaga, brussel sprouts, turnips, winter squash, parsnips. 
_______________________________________________________________________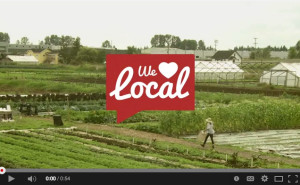 FAQs
What if I want to go on vacation or I get sick?
We leave it up to you to make arrangements in the case that you will be unavailable to receive your harvest box during one of the program dates.  You have a couple options: 1) Ask a friend/neighbour to pick up your box in your place (please provide them with full instructions)… or  2) Give us 24 hours notice that you will not be picking up your box and we will not prepare a box for you that day.  Sorry, we cannot offer refunds for missed pick-ups. Boxes that are not picked up will be donated or eaten up by farm volunteers.
How do we know what we are getting each week?
Each harvest box delivery will be preceded by an e-mail that contains updates and what will be in your box that week, often with recipe ideas.
Some items such as strawberries may not be available to all members in one week. Therefore there will be some products that are staggered over the weeks. One group will get them the first week and the next will get them the following week.
Also, there are some vegetables that are in season for long periods of time, such as summer squash, cucumbers, kale and tomatoes.  You can expect these items to be in your box every week while their season lasts.
What if there is a type of vegetable that I don't like?
There are some folks that don't like radishes or cilantro for example.  If this is you and everyone in your household and you know it will go straight into the compost, please let me know and I will do my best to not put it in your box and even try my best to replace it with something else each week.  However, I know of some folks that didn't like radishes until they learned they could be roasted and now they love 'em. Make sure you really don't like it before you toss it 😉