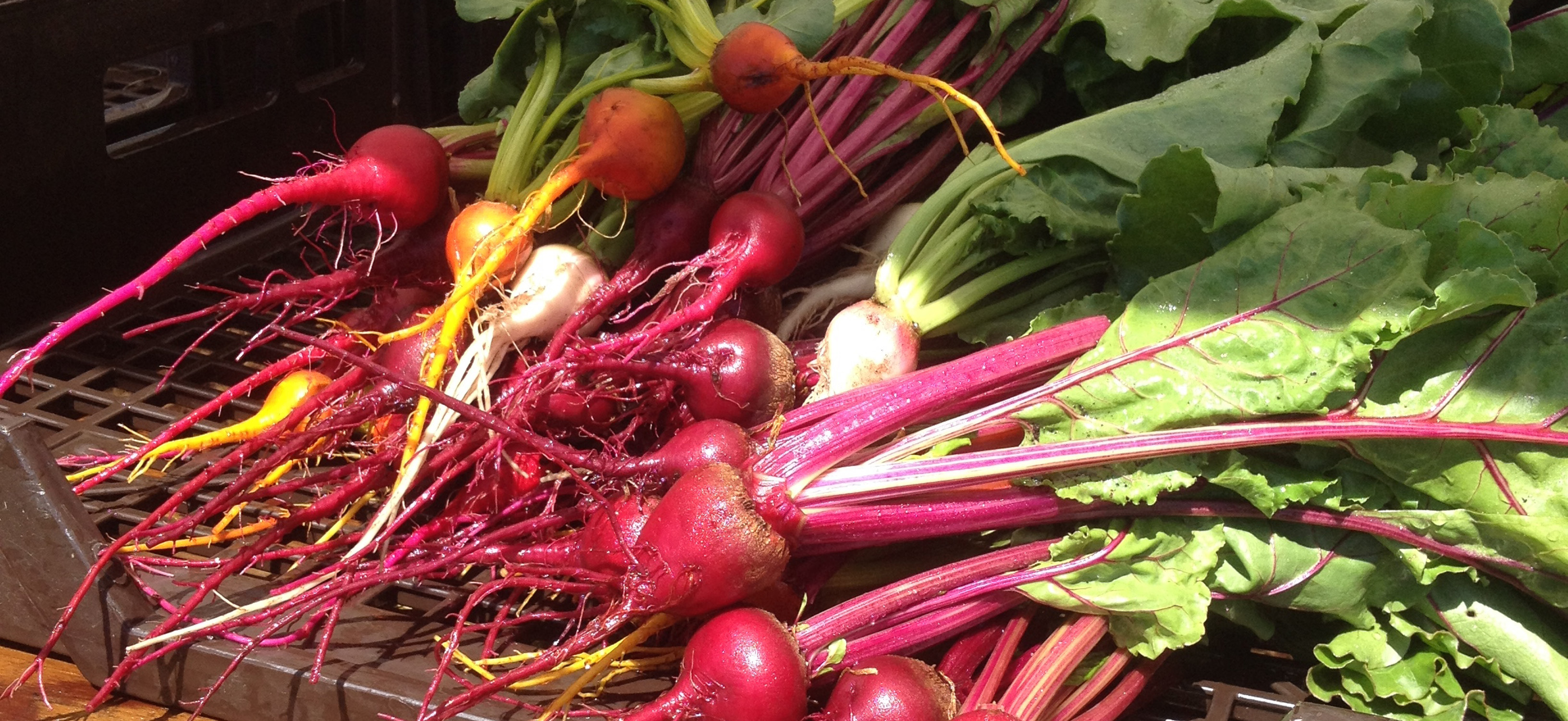 Work at Earth Apple Organic Farm!
We need some farmhands and assistance at Vancouver farmers markets for the 2018 fall season!  Looking for part-time help during the week days for harvest, weeding and prepping for the winter season and assistance at the Trout Lake and/or Riley Park farmers market on Saturdays.

Position Title: Farmhand and/or Market Helper
Location: Earth Apple Farm at Glen Valley Organic Farm Co-op, Abbotsford, BC
Application Deadline: Ongoing
About Earth Apple Organic Farm:
Earth Apple Organic Farm's mission is to continue to evolve through shared learning and practice into a reliable, safe and healthy contributor to food security in our communities. Through optimum utilization of the landscape for annual crops production, we employ appropriate soil and water conservation techniques and ensure safe wildlife habitat through the practicing of non-invasive and organic methods. Our foundation lies on the sturdy and sustenance-offering potato (earth apples), hence our particular penchant for growing hearty root crops to this day, but we also grow a wide assortment of other greens, nightshades, brassicas, legumes, alliums and fruit! This will be our 7th year running a Community Shared Agriculture Harvest Box program and we will be attending one farmers market each week throughout the summer and winter season.
Summary of positions:
Earth Apple Organic Farm is seeking a farmhand for the 2018 fall season.  This is a fantastic opportunity for folks that enjoy working hard outdoors and want to learn more about the small-scale organic farm work/life style.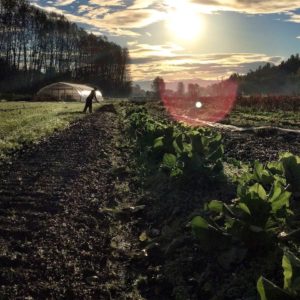 Farmhand position responsibilities may include, but are not limited to:
Harvesting fruits & vegetables at a high pace
Washing fruit and veg according to food safe standards with an eye for quality
Bunching, bagging and preparing produce for CSA Harvest Boxes, Farmers Markets and Restaurant orders weekly
Washing totes, harvest bins, moving scraps to compost and general clean up
Feeding hens, collecting/washing eggs and barn clean up
Occasionally may include other general farm maintenance activities
Inventory management
Market Helper:
Assistance at our farmstand at Trout Lake Farmers Market (7am to 3pm) and/or Riley Park Farmers Market (8am to 3pm), which both take place on Saturdays in Vancouver.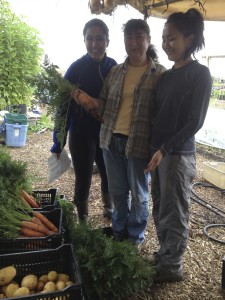 Requirements for the farmhand include:
A deep interest in learning about small-scale organic vegetable farming.
The ideal candidate has experience in fieldwork and/or outdoor labour. Farm experience is a bonus, but not required!
S/he should be able to lift up to 50 lbs and be comfortable using and/or learning to use a variety of tools and farm equipment.
Many tasks are repetitive, physically demanding and require attention to using core strength and an awareness of ergonomics to avoid injury and maintain good health.
An ability to be flexible, work independently and also with a team is super important, as well as an attention to detail.
Able to accommodate early mornings and occasionally long days and ready and willing to work rain or shine! 
Position details:
Estimated start date: As soon as possible
Contract end date: October/November, 2018
Hours: Approximately 16-20 hrs/wk
*Your ability to be flexible about your hours on occasion (some earlier mornings, evenings or weekends) is an asset.
Reports to: Farm Director/Owner and Farm Foreman
Compensation: $13/hr for both positions
How to apply:
Submit your resume by email and a one-page cover letter clearly stating why you're interested in the apprenticeship at Earth Apple Organic Farm and your suitability for the position based on your experience, skills and qualifications.  Please pdf your submission into one document (example: farmer_Jane.pdf)
earthapplefarm(at)gmail.com
Only shortlisted candidates will be contacted for interviews. Earth Apple Farm is committed to hiring based on merit and does not discriminate based on race, nationality, ethnicity, religion, political belief, or sexual orientation. All applicants must be legally authorized to work in Canada.
Volunteer at Earth Apple Organic Farm!
We are looking for help at our farmers markets! Love fresh local produce and want to lend us a hand on Saturdays?  Get in touch with Shirlene about opportunities!
On the farm there are many opportunities to lend a hand in the beautiful setting of Earth Apple Farm at Glen Valley Organic Farm Co-op. Help collect and wash the chicken and duck eggs, harvest veggies, meditate over weeding and lend a helping hand at the weekly farmers markets!  If you're interested in spending some time in the soil, let us know by email and we will follow up with you for a visit 🙂